Having a bike that helps to power your ride is pretty amazing, but there's a little more than that involved, too. The Mirrorstone electric bikes come with a mini computer, which gives you plenty of information about how your bike is being used.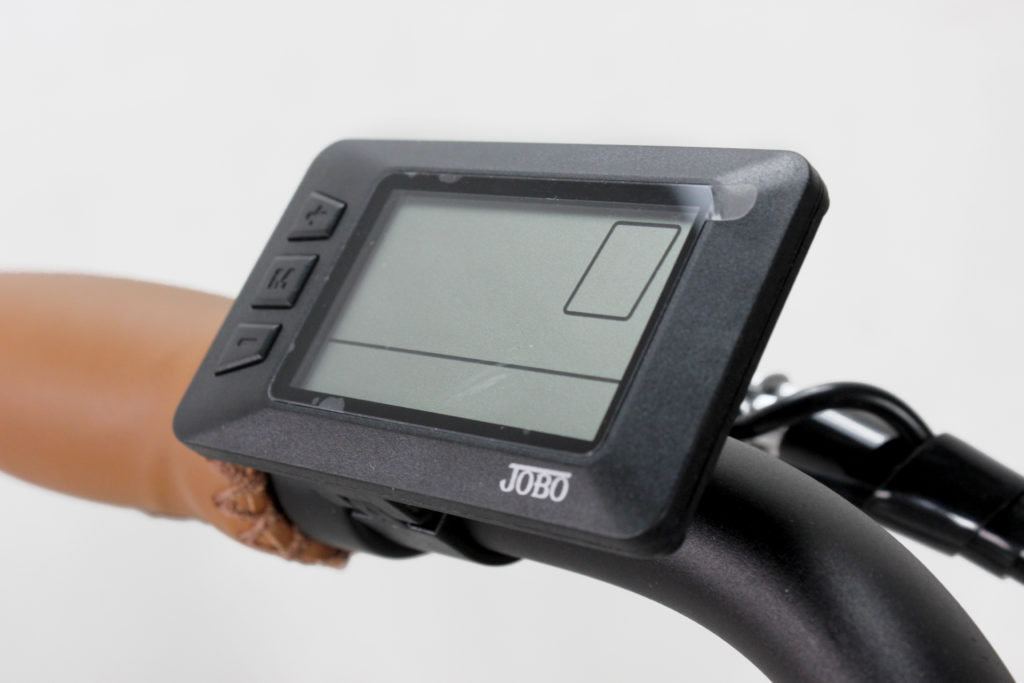 Running Speed
Firstly, the bike comes with a speedometer, so you know exactly how fast you are cycling. Available in both km/h and mph, you can also set different speed limits for the e-bike to travel at. Of course, as it is illegal to propel the bike when you are already travelling at 15.5 mph, it's good to know how fast you are travelling with or without the bike helping you out.
Battery Level
The battery is pretty impressive on our e-bikes, with a brilliant 30 mile range to keep you zipping about town. But inevitably, it will run out, which is why the indicator is fantastic. With 5 different levels, you will know roughly how much battery you've got and whether it'll need charging or not. This should stop you from running out of battery when you need that little extra push.
Did you know: it only takes around 2 hours to charge the battery to 100%!
Trip Distance
A fairly obvious one – this lets you know how far you've travelled on this specific trip, so you can work out how far your journeys are and keep an eye on your progress. You can also see how long you've been travelling for, with a timer that measures the duration of your journey.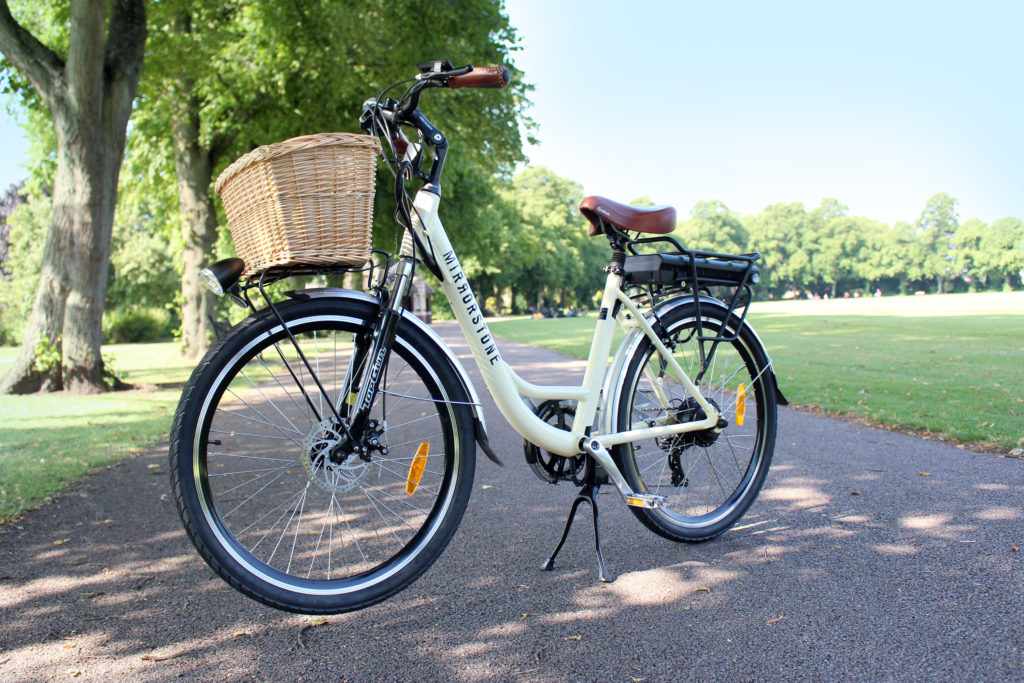 More Speed Options
The trip computer also records the maximum speed you've travelled at, in case you're a bit of a speed demon and fancy setting some records. It also lets you know your average speed, too.
Push Assistance
This is a super-helpful feature. Obviously, motors and batteries aren't the lightest in the world, which is where this comes in handy. You can set the e-bike to gently propel forward at 6 km/h, completely taking the work out of pushing the bike along. All you have to do is steer, and make sure you don't crash.
Throttle/Pedal Assist
Depending on how much exercise you want to do, you can either let the bike do all the work, or do a little exercise yourself. With the throttle engaged, you don't need to worry about pedalling at all! Just allow the motor to do all the work for you.
The pedal assist is a little different. Basically, it gives you a helping hand when you need it, whether you're struggling uphill, or starting to tire towards the end of your journey. It still allows you to get a decent level of exercise, but it offers some assistance to keep you going.
Instructions
For all the extra information about how to use the trip computer for your e-bike, take a look at the instruction manual. It's full of all the info on how to read the display, change the settings, and use your e-bike.
Any Extra Help?
Our customer services team will be more than happy to assist you with your purchase. If you have any questions about anything related to electric bikes, then there'll be someone to help you. Call us on 0116 321 4123, email us at sales@pluginbikes.co.uk or support@pluginbikes.co.uk, or take a look at our Facebook and Twitter.
Don't be afraid to pop in, either: we're located at Unit 1A, 20 Devonshire Road in Leicester, LE4 0BF.